It's book linkup time!! I'm not sure why I keep trying to come up with unique titles for these monthly posts. I should just pick one and stick with it.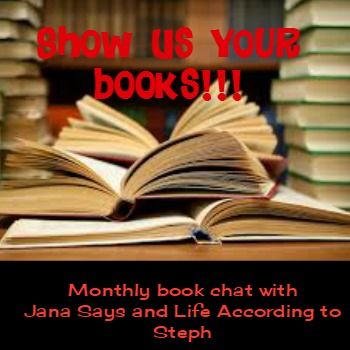 Big Little Lies
by Liane Moriarty - This is the second Moriarty book I've read and I can't wait to read more. There's something about the way she unfolds the story that really appeals to me. This one is about three women whose children are in the same class at school but they bond over much more than that. I didn't guess the twist. I call this "chick lit with a purpose." 5 stars
Where'd You Go Bernadette?
by Maria Semple (Audiobook) -
4.5 stars, but I rounded up because I listened to this all in one day while driving home from vacation and it pretty much got me through the drive. Going in, I wasn't sure how I'd feel about Kathleen Wilhoite as the reader, but I thought she did a fabulous job. This book is either told from the perspective of Bernadette's 15-year-old daughter Bee or through various emails, notes and letters, and Wilhoite was so good at changing her voice accordingly. And, she sings at one point and I had no idea she could sing, but after a Google search I learned that she's released two albums.
The ending was pretty fantastical, but I thoroughly enjoyed the story as well as Bee's teenage attitude and exuberance.
Everything I Left Unsaid
by Molly O'Keefe -
I received a free copy of this book from a Goodreads giveaway.
This is the kind of book that my mom would have said to me "there's a lot of sex in there," and she would have loved it! So, fair warning, there's of lot of sex - phone sex and actual sex. There's also a good plot.
I'm positive that when I got to the cliffhanger I actually said out loud "are you KIDDING me?" But of course that means I'll be jumping on the next book. 3 stars
Family Pictures by Jane Green - The first part of this book was very frustrating to me. I thought it was so obvious where it was going, but as it turns out, the book is about much more than the thing the two women have in common. It's really about the two women trying to keep their families together while also finding themselves in the wake of a terrible betrayal. I ended up liking it better than I thought I would but I like a lot of Green's other books better. 3 stars
The Heist by Janet Evanovich and Lee Goldberg - This book is the first of a series involving a female FBI agent and the con man she's been trying to capture for years but is now forced to work with. This was a fun, easy read (I finished it in one day while flying across the country) and I'm looking forward to more of the books in the series. 4 stars
Phew! 5 books this month and none of them were awful! What have you been reading? And be sure to check out other bloggers' book recommendations with our hosts,
Steph
and
Jana
.