Hello, friends! It's time for...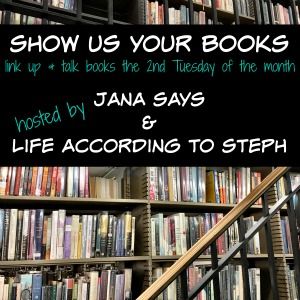 Girl Waits With Gun
by Amy Stewart - This book killed three birds with one stone. 1. It was January's book for my IRL book club. 2. I chose it as part of
Erin
's reading challenge. 3. I just knew I wanted to read it. I really knew nothing about this book except that all the cool kids were reading it so of course I wanted to as well. I didn't know until much later that, while the book is fiction, most of the characters and events really happened, and the the main character, Constance, became the first female sheriff. Highly recommend.
In a Dark, Dark Wood
by Ruth Ware - December's book club book, but I didn't finish it in time and I didn't want anyone to spoil it for me so I didn't go to book club. I mean, we may meet in a bar, but we really do discuss the books, too. There's a murder mystery and it kept me guessing until the end. I didn't totally love it, but it was a good enough read. What I found interesting were some of the reviews on Goodreads in which people went OFF on the main character and I wondered why someone would keep reading while feeling such hatred toward the book.
And then I read
The One You Love
by Paul Pilkington - I don't think I've ever truly "hate read" a book until this one. Emma's fiance disappears a week before her wedding and the book focuses on her trying to figure out what happened. In getting to the answers, there are lots of twists and turns, and frankly, there are too many. And Emma had so many people completely obsessed with her I thought she was some kind of snake charmer. I finished it because I wanted to know whodunit but it was an annoying ride. This is the first of a trilogy. I won't be reading the next two.
What have you been reading?