I contemplated skipping this month's book post as I only have three books to talk about, but (obviously) I decided to go ahead and do it. Plus, I'm likely to forget these if I wait another month and I certainly won't be writing blog posts ahead of time!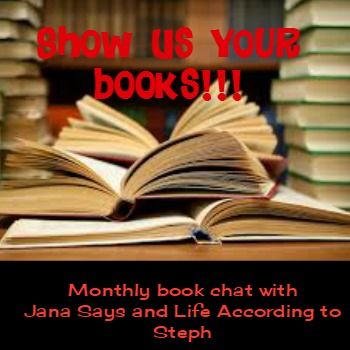 This month
Steph
and
Jana
are giving away a $25 Amazon gift card and a $25 donation to
Project Night Night
, which provides homeless children with a security blanket, a book and a stuffed animal. I'd not heard of this organization, but I absolutely love this idea.
On to the books:
Burning Down George Orwell's House
by Andrew Ervin - I read this for my real-life book club. It's about a guy from Chicago who is burnt out on life and work and decides to go off the grid so he travels to Scotland and rents the house in which George Orwell wrote 1984 (this guy is
obsessed
with 1984). The book itself was good, but I don't know how great it was for a book club read. There wasn't a lot to talk about. My friend Lisa and I usually walk to book club together and talk nonstop about the books before we even get there, and this time neither of us said anything about it. But it was still entertaining and I gave it 3 stars.
The Truth About Him
by Molly O'Keefe - This is the sequel to Everything I Left Unsaid, which I talked about
last month
. I downloaded this book almost as soon as it was released because of the cliffhanger in the first book. I'm still giving this one 3 stars, but it was kind of all over the place. I couldn't really get on board with the "dangerous situation" this time around. Still lots of steamy sex, and also more of the standard "he/she deserves better than me," which gets pretty annoying. But Annie and Dylan's story finishes up, and apparently there's going to be a third book which focuses on a couple of minor characters whom we met in the first two books.
The Husband's Secret
by Liane Moriarty (audiobook) - This one gets 4 stars. I listened to the majority of this while driving back and forth to Pennsylvania around Thanksgiving. The road trips themselves didn't get me through the whole book, so I was listening to bits and pieces until last Friday when I couldn't stop listening until it was over. It's not hard to figure out the "secret," and it's revealed fairly early on, so there are parts in the middle that didn't seem necessary, but the ending was quite unexpected. I very much enjoyed the reader; she did a good job of varying her voice for the characters.