I've been in an reading slump. I used to read two or three books a week. That hasn't happened in a while, but I'm getting back into books and today I'm talking about what I've read
recently
in the last six months.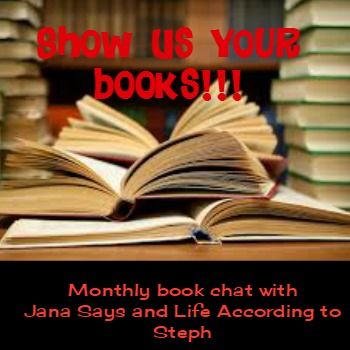 The Storyteller
by Jodi Picoult - I've read most of Jodi's books (I feel I can call her Jodi because we're both curly redheads) and there's only one that I really didn't like ("The Tenth Circle") but The Storyteller did not disappoint. I was pretty sure I knew the twist, then I thought I was wrong, then it turned out I was right but it still didn't end as neatly as I thought it would, and I like that about a book.
Dark Places
and
Sharp Objects
, both by Gillian Flynn - Like a lot of people, I suspect, I read "Gone Girl" when it was hot and then went back and read Flynn's two earlier books. What all three of these books have in common is that the main characters are seriously flawed. By that I mean I'm not sure I should even be rooting for them, yet the stories are so intriguing I can't stop reading.
The Interestings
by Meg Wolitzer - I wanted so much to like this book. It was all over the "best books of 2013" lists. But man, I struggled mightily with it. I kept waiting for something to happen. Basically, this book just wasn't
interesting
to me at all.
Tempting Fate
by Jane Green - Green is one of my go-to authors for chick lit and I hadn't read anything by her for a while. This one I liked; it served its "I need an easy read" purpose. It was pretty clear what was going to happen, but then there was still half the book left and I liked that the resolution wasn't easy.
When in Doubt Add Butter
by Beth Harbison - Another chick lit (don't judge, or go ahead and judge, I don't care). I enjoyed it.
Right now I'm reading "The Girl on the Train." It's the latest "it" book and so far I'm loving it. If you haven't read it yet,
Steph
is giving away a copy! Visit her blog,
Life According to Steph
, to enter, and also to check out what some other people are reading.
Let me know what you're reading, too! My To Be Read list is long but I'm always looking for new books.