It's time for Show Us Your Books, the monthly linkup with
Steph
and
Jana
. I love this day, but unfortunately this month I'm not participating. I've only finished one book since the last post, though I'm close to finishing a second one, but I'm going to hold on to those until next month.
BUT, you'd best believe I'm checking out everyone else's book posts and you should, too. As I'm writing this, there are already 16 linkups, not including the hosts. There should be some great books to add to my list (not that I
need
more, but I'm always looking).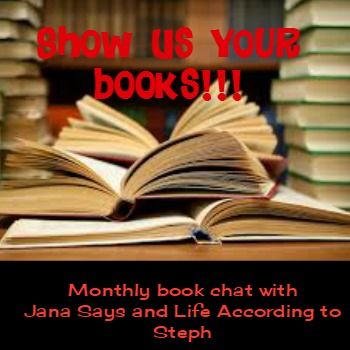 Also on the book front, in an effort to kick up my reading, I joined in on the
Literary Ladies Summer Book Challenge
. I'm not always great at challenges (see: every fitness challenge I've ever started) but if we're talking books, I can kick ass at that. I hope.
The challenge actually started June 21st and it goes until September 21st, but I just started last week. There are 10 categories and there are other rules, but really I'll be happy if I just get through the books I've chosen.
The categories are:
A YA book
A book by a non-US author
A book recommended by a blogger (or instagrammer/you-tuber/goodreads-er)
A book that has been on your TBR list for a year or more
A book with a kickass female character
A book that is (or will be) a movie or TV show)
A book written by a comedian or celebrity, or a memoir
A book with a one-word title
A suspenseful book - mystery, thriller, book about revenge...
A book about summer, or with Summer in the title, or in any way related to summer
Next Tuesday I'll have a "check-in" post in which I'll tell you my list and give an update as to how far I've gotten.
Until then, keep reading!