It's already time for
Steph
and
Jana's
monthly book link-up!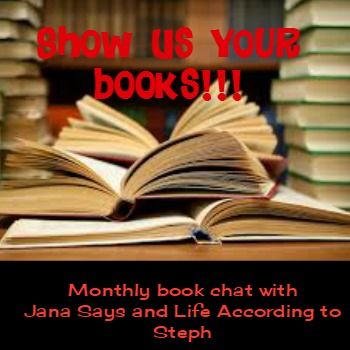 I only have two books to talk about this month and my feelings on them are completely opposite.
The One & Only
by Emily Giffin - Last month I mentioned that I had started this book. By chapter four I was pretty sure I knew where it was headed and I was so creeped out that I didn't finish it. I flipped through to confirm my suspicions. Jana, you were right, and even the football aspect couldn't get me through it.
Leaving Time
by Jodi Picoult - I bought this book when it first came out but didn't start reading it right away. I knew that the loss of a mother was a big part of the story, and I wasn't so sure about the elephant side of things, but I've read a lot of Picoult and have loved most of her books.
Then one of my BFFs, Kim (and since we've been friends since 6th grade I think BFF is totally appropriate), recommended it to me and even said that she thought it would be good for me to read it with what all I've been going through.
You guys. THIS. BOOK. I can't talk too much about it because I don't want to give away any spoilers. And while it is about loss, it's also about love. And the loss part of it got turned upside down in a way I never saw coming. I cannot recommend this book enough.
There are a couple quotes from "Leaving Time" that will stick with me for a long time, and I want to share them (don't worry, no spoilers).
"I think grief is like a really ugly couch. It never goes away. You can decorate around it; you can slap a doily on top of it; you can push it to the corner of the room -- but eventually, you learn to live with it."
The funny thing about that one is that we have a couch that we're currently looking to replace. It's not necessarily ugly, just old and tired. But still, I understand the sentiment. Grief doesn't go away, but eventually it becomes something that you get used to and maybe barely notice.
"She threw words at me like handfuls of mud, and now that they've dried, I can brush them off."
This one is something I have a hard time with. I like the idea, but the truth is that words can and do hurt and it's not always easy to brush them off.
Now I'm off to find out what other bloggers are reading so I can figure out my next book!