I'm currently on vacation, but I couldn't miss Steph and Jana's linkup, especially since it's the one-year anniversary of Show Us Your Books!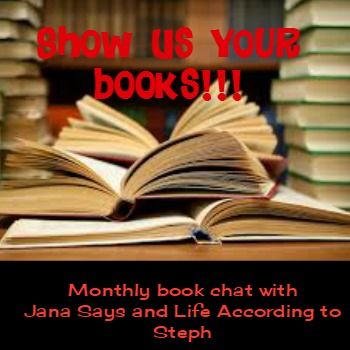 The Martian
by Andy Weir - Man, did I resist this book. Even though SO many bloggers raved about it, I really didn't think I'd even finish it, let alone actually
enjoy
it. Then my IRL book club selected it for September and I didn't read it before the scheduled meeting, which was then rescheduled so I decided it was a sign that I needed to read this book. I'm so glad I did! Yes, there's a lot of technical/scientific/mathematical shit that I eventually skimmed over, but there's also a lot of suspense/humor/sarcasm and that's what drew me in. I'm excited to see the movie, and knowing that Matt Damon is the star, I could hear him in the narrative. I definitely recommend this one.
Luckiest Girl Alive
by Jessica Knoll (Audiobook) - Last weekend I took a really long roadtrip by myself, and I knew I'd need something to occupy my mind and pass the time. I listened to this book and it definitely served its purpose. There were times during the book when I wanted more, but by the end I realized I didn't need more. I'd probably give this 3 1/2 stars if I could, but I rounded up because it kept me entertained while driving. I need to pick out another audiobook for the reverse trip.
Next up: Big Little Lies by Liane Moriarty, and the bonus is that I'm reading it on the beach!
What have you been reading?